"Everything that you may require can be arranged and designed with us. Think of us as a one stop shop for all things leather"
Finished Leather
The production capacity of finished leather at our tannery is 350,000 square feet per month. Our tannery unit produces a range of products which include shoe lining leathers, upholstery leathers, gloving leathers, and leather for products. Some of the hides we work with are cow, sheep, goat, buffalo, cow calf, and buffallo calf.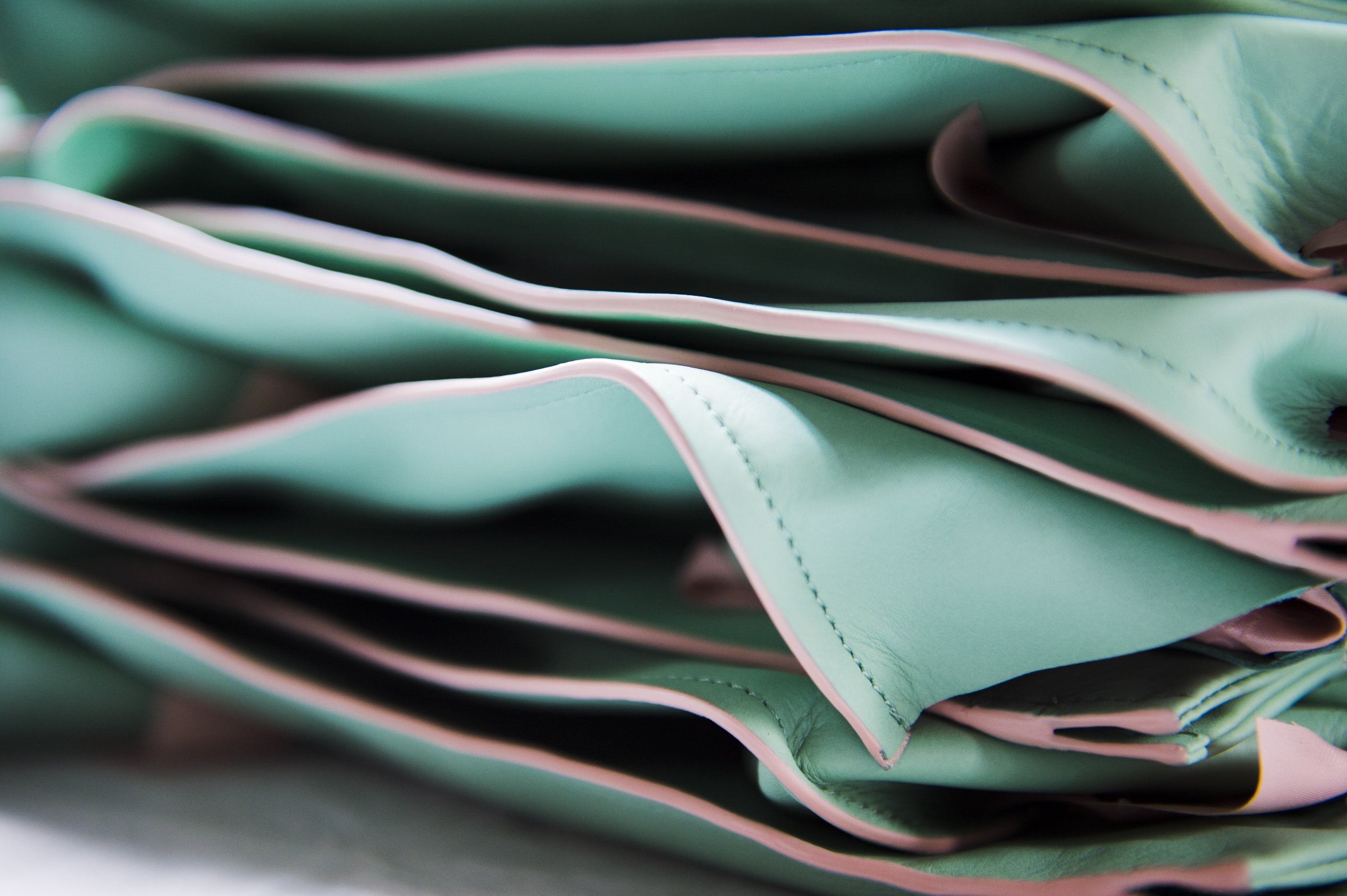 Finished products
As for our production facility, it is equipped to capacitate 10,000 bags and 30,000 wallets per month. Along with this, we have designated Sampling and R&D teams that facilitate your journey with us in developing the right product for you. Other areas of facilitation are our Material and Packing unit which is capable of developing customized materials, and procuring on your behalf.